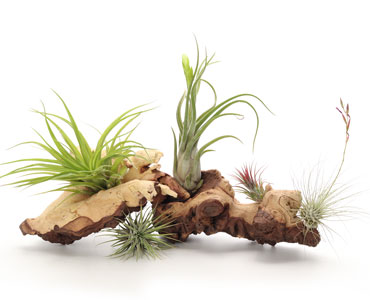 #1  Air Plants

Impress mom with a truly unique gift that grows.  An air plant. 

Air plants are remarkable plant species because they require no soil to grow in and literally grow in mid-air.  They are hardy and super-easy to care for.  So, if mom does not have any green fingers, this is the perfect gift for her.  Air plants flower too.  A definite winning inspirational gift for your mom. 

Unsure which air plant to choose?  There are over 600 plant species.  They are distinguished between their size and leaves types.  Some have very fine leaves that grow in a ball shape such as the Ionantha Ionantha while others have curly upright leaves such as the Caput Medusae.  A good starter and low maintenance air plant would be any Ionantha (small to medium size) and Multiflora (large size).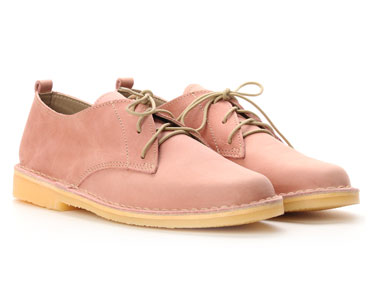 #2  Vellies
Is your mom constantly on her feet, working or caring for the family?  Then these super-comfortable vellies are the perfect gift.   
You cannot go wrong with any super stylish genuine leather vellies.  Leather is extremely durable and super easy to clean.  It moulds to your feet and with a good innersole can provide all-day comfort.  Vellies are robust and you can walk on any terrain.
Unsure which vellies to choose?  The softness of the innersole is most important as this determines the comfort of the shoe.  When you purchase online, find a store that allows exchanges and/or returns, just incase the shoe is not a perfect fit.  Vellies can be found in a variety of fashionable colours.  Choose the colour mom wears the most or that matches her clothing.  If in doubt, a light brown/ tan colour is a safe option.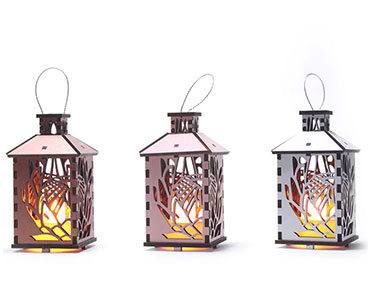 #3  Table Decor
If good food and table decor always go together in mom's house, this gift is certainly for her.  And even more special, this gift will be a reminder of all the family giggles and rave about mom's food around the dining table.
Decor allows you to personalize your living and workspace.  It can improve your mood and motivate you.  The addition of colour and light quickly create a cosy and warm atmosphere. 
Unsure which table decor item to choose?  A variety and various combinations of table decor can be found.  Such as placemats, runners, candles, lanterns, plants and much more.  Choose a decor item based on mom's favourite patterns and/or colour.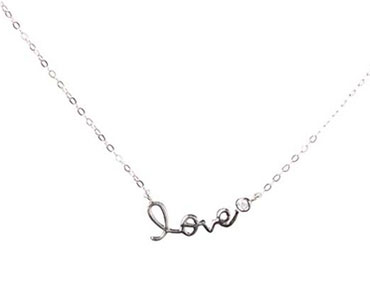 #4  Sterling Silver Jewellery
If your mom loves anything bling then this gift is an absolute winner. Every piece of jewellery tells a story and treasures a happy memory.  
You can never go wrong with any sterling silver jewellery.   It is a timeless fashion accessory that every woman loves.  Sterling silver is extremely durable and super easy to maintain.   It is true value for money for a "real" jewellery piece.  

Unsure which jewellery piece to choose?  Jewellery can be classified as earrings, necklaces, bracelets/bangles, or rings.  Stick to earrings and necklaces which are the most versatile, as rings are size dependent.  Then choose a shape or style that suits mom best.  Keep in mind whether she likes large statement or small fine jewellery.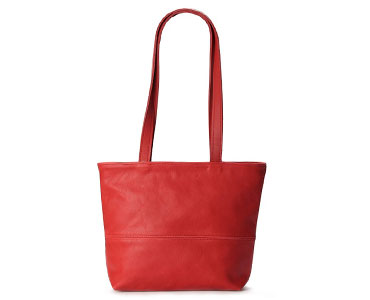 #5  Leather Handbag
Behind every successful woman is a fabulous leather bag.  A great useful gift for a working mom.  A handbag is a must-have for every woman and if she can have every colour of the rainbow to match every single outfit she owns, she would be the happiest woman on earth.
A leather bag is a timeless fashion item that can last for years.  Leather is extremely durable and super easy to clean.  The look and feel of this natural material are absolutely gorgeous. 
Unsure which handbag to choose?  There are mainly two handbag styles:  over-the-shoulder (these are mostly larger bags with shorter handles such as the red bag in the image above), or sling type (mostly smaller bags with longer handles, also referred to as cross-body bags).  Women usually have a preference style, choose one mom wears most.  If in doubt, choose a beautiful bag in mom's favourite colour.  Ladies love handbags!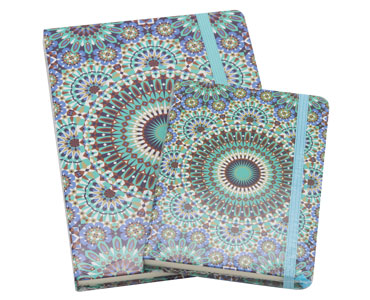 #6  Notebook
Is your mom an organizer or a planner?  Is she always making notes or simply just loves to write?  Then a beautiful notebook is an ideal gift. 
We live in a modern world with cell phones, tablets and laptops but still have the urge to write with a pen on paper.  This frees our mind to write or sketch anything without distractions or wait for a battery to charge.  
Unsure which notebook to choose? Notebooks can be found in sizes A4, A5, and A6 and either have lined or blank pages.  But it's all about a pretty cover and good quality paper.  Choose the most beautiful cover to match mom's personality and her favourite colours.  Tip: cream paper tends to be better quality than pure white paper.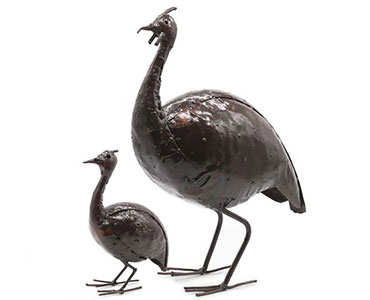 #7  Garden Ornament
All gardens need a touch of love.  If mom is a garden enthusiast, then a beautifully handcrafted sculpture will bring life and joy to mom's happy space.  
Garden ornaments bring colour, height and sometimes even movement into the garden.  They accentuate certain plants and fill empty spots at the same time.  Now you can enjoy nature and free your mind.
Unsure which ornament to choose?  They can be made from ceramic, cement or steel, each material has its own texture and uniqueness.  Ornaments can be tiny to fit in a fairy garden or huge such as live size leopard.  Choose the ornament based on the shape and size that will best fit in mom's garden and/or her favourite animal.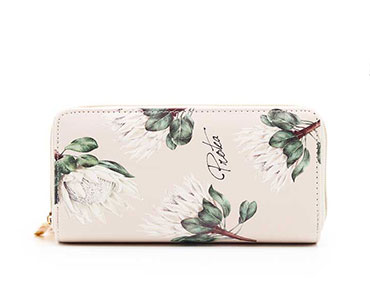 #8  Purse
A purse is an essential item for any woman.  This is the first item mom grabs when leaving home.  Also, a versatile gift that is a great fit for any mom.
A purse is the one thing that is always with you.  It helps to organise all your cash, cards and receipts. 
Unsure which purse to choose?  The size of the purse is very important and is dependant on the number of cards and the size of the mom's handbag.  Choose a colour and/or pattern based on mom's favourites.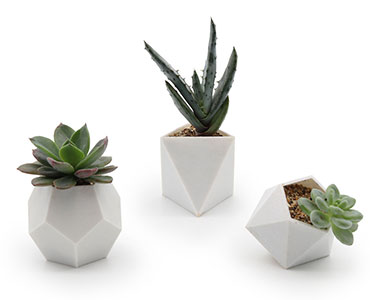 #9  Succulents
Mom and her plants.  If your mom has a passion for plants, you can never go wrong by giving her plants.
Succulents are very trendy now and require less caring than normal plants.  They are easy growers and adapt to any environment.  They make the most beautiful flowers and are stunning plants.
Unsure which succulent to choose?  They come in various forms and sizes.  The rosette-shaped ones are beautiful, easy to care for, and currently the most popular.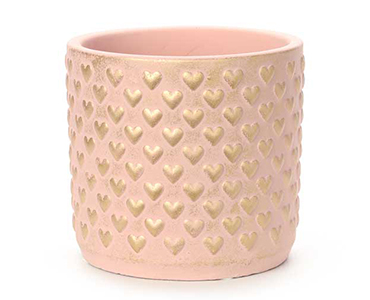 #10  Pot Planter
If your mom is into plants but you just know her she already has way too many plants, then a unique pot can be a good match.  
Accent pots with beautiful patterns are very fashionable for showcasing your beautiful plants.  They add colour and warmth to any home or office space and fill up the room.
Unsure which pot to choose?  Pots differ in size and material.  There are so many to choose from.  Choose a pot that fits best with mom's home interior.  If in doubt, buy any unique pot.  Mom will find a use for any stunning pot you give her. 
Choosing the perfect gift can be hard and we hope that we have made life a bit easier for you.
Sometimes just follow your heart as you know your mom best.  Maybe get advice from another family member or friend if you are unsure. 
Sproose is the gifting specialists.  Chat with us, we are always willing to help you :-)