Imagine a world where your DAREhue fashion always looks as striking as the first time you wore it – that's the magic of our leather care. We believe that taking care of your DAREhue pieces is an essential part of embracing your individuality. Our leather care products not only maintain the beauty of your fashion items but also amplify your bold and authentic self.


Ready, Set, Wear: Steps to Follow Before First Use

Apply DAREhue/Sproose Leather Protector Spray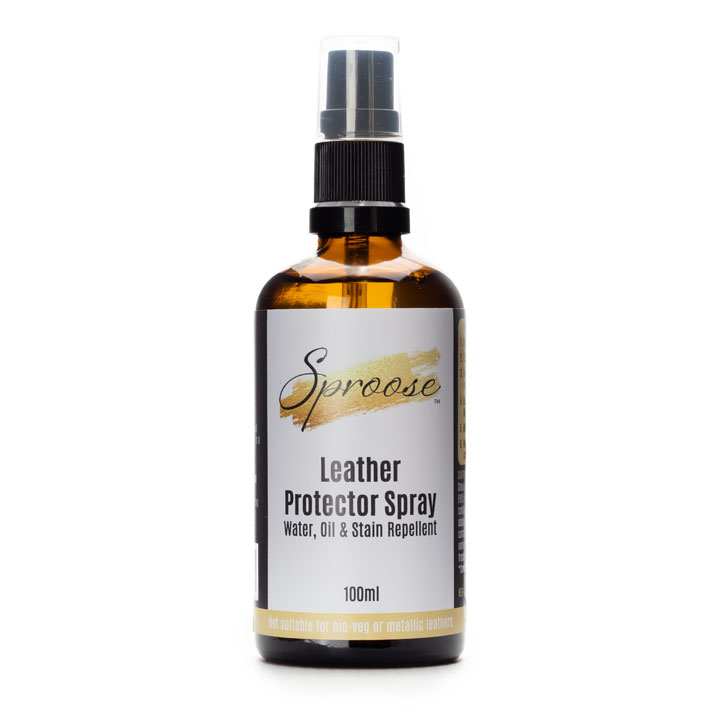 Your secret weapon against unexpected spills and drizzles. Just as you fearlessly navigate through life, this protector creates a water-resistant layer on your leather pieces, shielding them from oil stains and water infiltration. Be it a rainy day or an accidental coffee mishap, your DAREhue fashion remains unscathed, allowing you to conquer each day with confidence.

Step 1:
Ensure you're in a well-ventilated area or outdoors, as the Leather Protector Spray may have a chemical odour.

Step 2:
Begin with a clean leather surface. You can wipe it down using a soft, dry cloth.

Step 3:
For non-DAREhue products, it's advisable to conduct a test spray on a less noticeable area before application.

Step 4:
Hold the bottle 15-25 cm away from the leather surface. Spray using overlapping horizontal lines or in a single direction. The surface should be evenly wet after spraying.

Step 5:
Allow approximately 30 minutes for drying in a shaded area – avoid direct sunlight.

Remember to reapply DAREhue Protector Spray after each cleaning session or every 6 months, whichever comes first.

In-Use TLC: Cleaning and Caring for Continuous Shine

Apply DAREhue/Sproose Leather Cream: 2-in-1 Cleaner & Conditioner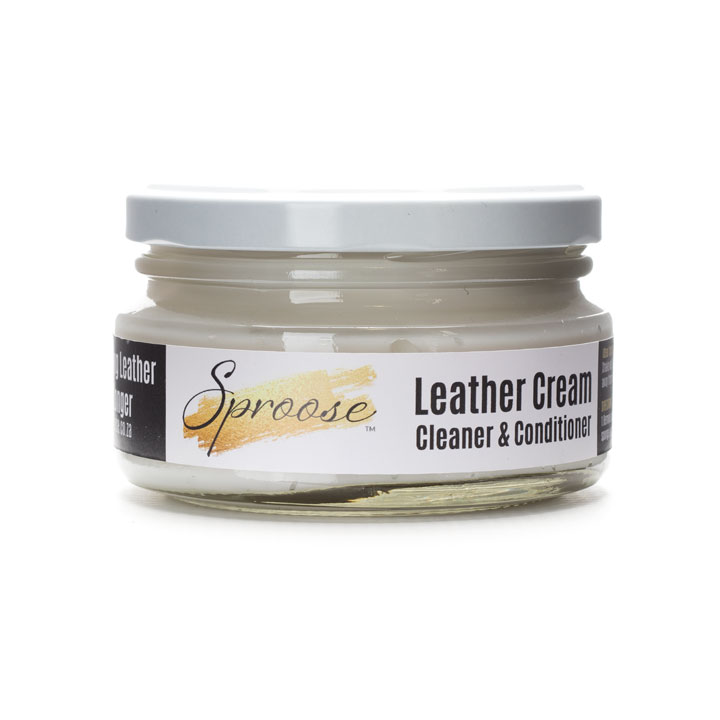 Ensuring leather softness and comfort is paramount when it comes to fashion. Our comprehensive leather care routine features our specially formulated Leather Cream, a versatile 2-in-1 solution that cleanses, moisturises, and restores. Consider it a rejuvenating spa treatment for your leather items, guarding against drying, hardening, or cracking. What's more, this cream is designed to maintain the original vibrant colour of your leather, preventing fading and extending the longevity of your cherished pieces. Step confidently into the world with soft, comfortable, brightly coloured, and stylish DAREhue fashion, knowing that your items are always ready to embrace your every move.

Step 1:
Begin by gently wiping the leather with a dry, soft cloth to eliminate any excess dirt. A brush with soft bristles, such as a horsehair brush, can also prove highly effective.

Step 2:
For non-DAREhue items, it's advisable to conduct a patch test on an inconspicuous part of the product.

Step 3:
Apply the Leather Cream in a circular motion using a clean cloth, preferably white, to prevent colour transfer. Ensure a generous layer, approximately 1mm thick.

Step 4:
Allow 1-2 minutes for the cream to penetrate the leather and work its magic after applying it to the entire product.

Step 5:
Take another clean, soft, white cloth to gently buff the leather. This step removes excess cream while maintaining circular motions.

Please refrain from using DAREhue care products on suede leather. These products are intended solely for smooth leather.

Kindly review and abide by these guidelines to ensure optimal results in leather care.

In just a few simple steps, unlock the potential of leather care and take your DAREhue journey to greater heights. Our products go beyond fashion care; they empower your confidence, embrace your authenticity, and celebrate bold self-expression. Step into a world where your timeless DAREhue fashion complements your enduring spirit. Let your style radiate brilliance – explore our leather care line today and embark on a boundless journey of self-expression and empowerment.